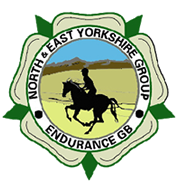 Volunteering
In order for the rides to be successful we rely on volunteers. Helpers are needed at each ride.
We would very much welcome help and support from members, family and friends at each of the rides.
Please contact the relevant ride organiser to put your name forward.
Please remember - Group members, in order to be eligible for North and East Yorkshire Group Accumulative Distance Rosettes and Group Trophies you need to volunteer to help out at a ride at least once in the season.